Google Paid Apple $1 Billion in 2014 to Remain Default iOS Search Engine – Google and Apple are competitors and this means any agreement between these two business giants will involve a lot of money. If court documents are to be believed, then we have a piece of news for you. It seems like Google paid Apple a whooping sum of $1 billion to make Google the default search engine in Apple devices (iPhone and iPad).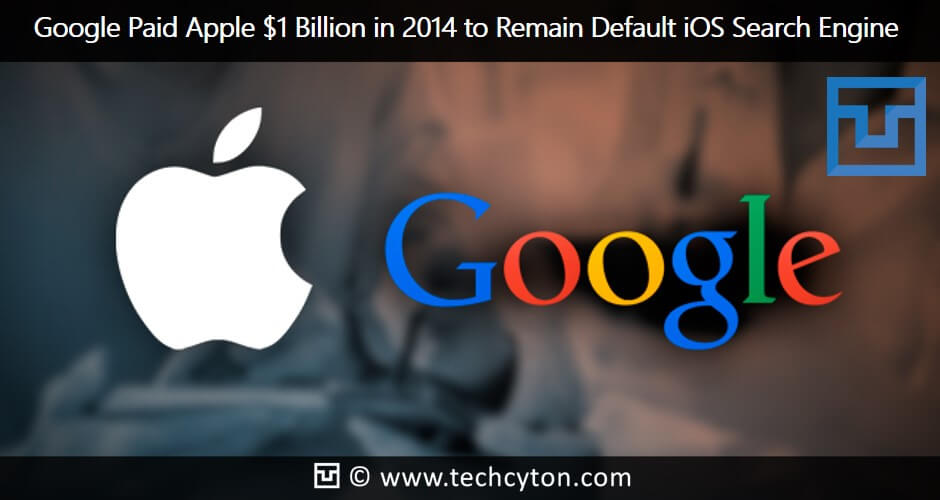 Rumours were always circling this piece of information but the amount of $1 billion has beaten every expectation. The amount of figure came into light during court proceedings from Oracle complaints against Google. It was reported by Bloomberg. The agreement between Google and Apple is a secret but still the sources were able to reveal a bit of information from the agreement. It is reported that Google has to give 34 percent of its revenue share that it earned from the Apple devices to Apple.
Later, a filing was done both by Google and Apple in order to seal the transcript. The action was supported by the statement in which both the companies said the transcript contained highly confidential information. Bloomberg has reported, " The specific financial terms of Google's agreement with Apple are highly sensitive to both Google and Apple. Both Apple and Google have always treated this information as extremely confidential. " After the request, the transcript was successfully removed from the electronic records of the court.
One thing that is crystal clear from this piece of news is that Google is willing to fight all odds to make sure that all the users of electronic gadgets use nothing apart from the search tool of Google. The agreement also tells us about the financial benefits made by Apple from Google. The fun part is the same business was criticized by Tim Cook saying that it was an intrusion of privacy and Apple would never be a company that will do such kind of stuff.