How to Change WhatsApp Chat Wallpaper on Your iPhone? – WhatsApp is the most popular texting application, which has given a whole new dimension to the world of texting with the features to share audio, video, images, etc. For people who get high on chatting, WhatsApp makes sure to add a bit of spice to your world of texting. After all, atmosphere matters! WhatsApp brings for such vivacious souls an array of wallpapers to set on your chat backgrounds. It also enables the users to choose a wallpaper from among their own collection of photos.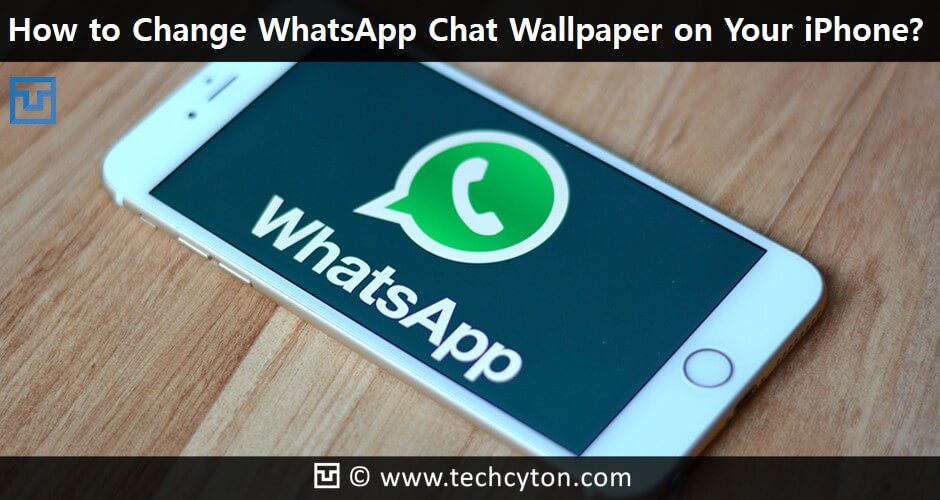 Owning an iPhone definitely gives you all the reasons to be proud, and it comes with its own swag! Everything comes one level differently from other operating systems. The methods to do everything are a bit different from similar platforms like Android, Windows etc. Thus, new users sometimes get lost while using the phone. If you are stuck in such a situation and can't figure how to change the wallpaper of your WhatsApp chat, you need not worry, as we show you exactly how to do it.
See Also: How to Get Paid Apps for Free on iPhone Without Jailbreak
Method 1
:
How to change WhatsApp Chat Wallpaper on your iPhone?
Step 1 : Open WhatsApp on your iPhone.
Step 2 : Tap on 'Settings' icon, which is present on the right corner of the navigation bar, located at the bottom of the screen.
Step 3 : Select 'Chat Settings' from the options.
Step 4 : Tap on 'Chat Wallpaper' .
Step 5 : You will get two options- ' Wallpaper Library' and 'Photos' to choose from.
If you choose Wallpaper Library , you will have a variety of default HD wallpapers to choose from. If you choose Photos , you will get your iPhone camera roll photos.
See Also: How to Stop WhatsApp Saving Photos/Media to iPhone Camera Roll
Choose either 'Wallpaper Library' or 'Photos' according to your preference.
Step 6 : Tap on any wallpaper or photo you like. It will automatically show a wallpaper preview.
If you do not wish to preview the wallpaper, disable the 'Perspective Zoom' feature.
Step 7 : Swipe right or left to preview other wallpapers.
Step 8 : Decide the wallpaper you want to set as your wallpaper.
Step 9 : Tap on 'Set' Button.
And we're done! So change your wallpaper as much as you want, and enjoy while WhatsApp adds colours to your life!
If you, however, wish to return to the default background, there is that option for you too. Tap 'Reset Wallpaper' under Chat Settings and you're good to go!