How to Block a Mobile Number on iPhone? – Admit it, there are times when you would rather not pick up a certain call. Or even like to see messages from someone. But what could you possibly do when someone is hell-bent on irritating you?! Well, you do have a way. With the feature of call or text blocking, you could easily ignore anyone who is bothering you.
Apple's smartphone series iPhone enables users to block unwanted calls or messages. iOS 7 and iOS 8 come with a default feature to block, while, in iOS 6, you need a third-party app to do the same. But all in all, you certainly can get rid of whoever you want.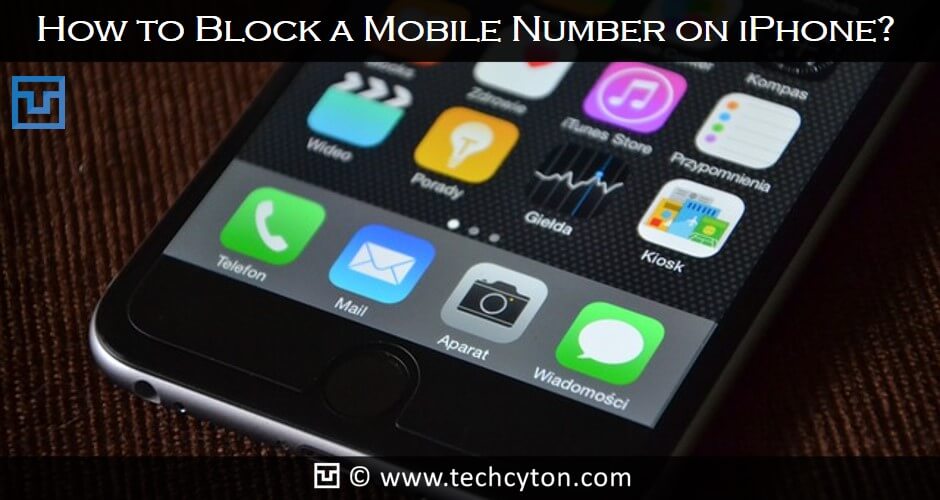 You can block someone who has been disturbing you with their calls, text messages, Facetime or through any other way, or you can block a number or name from your contacts beforehand. It depends on you and your need to decide what you want to do.
See Also: How to Clear RAM and Speed up Your iPhone, iPad
Using an iPhone could be tricky for new users, so here we are to guide you through the steps.
Method 1: Block a Mobile Number on iPhone
Step 1: Go to Settings app on your home screen or from the list of applications in. It has a grey coloured icon.
Step 2: Scroll down to Phone.
Step 3: Scroll down again till you see the option Blocked. This shows the list of your blocked contacts. If you're blocking a number for the first time, the list will be empty.
Step 4: Click Add New.
Step 5: You will be taken to your contacts. Select the contact number that you want to block. You may also block contacts from text messages.
This way, you'll prevent a person from contacting you even before they have tried to contact you. Little evil on your part, right?
See Also: How to Retrieve Deleted Text Messages on iPhone
Method 2: Block a Mobile Number on iPhone
Step 1: Open the Phone app at the bottom of the home screen.
Step 2: Scroll down to Recents, Click on it.
Step 3: You will see a list of recent callers. Tap I next to the phone number or name.
Step 4: Select Block This Contact that appears towards the bottom of the screen.
And you're done!
So if someone had been disturbing you too much, this would put an end to it.
Method 3: Block a Mobile Number on iPhone
The less advanced versions of iOS do not come with a call/text blocking feature. But if one door is closed, there is always one more to try! You can get a third- party app to do the job. Follow these steps to block-
Step 1: Jailbreak your phone. Jailbreaking is the method of removing software restrictions which are imposed by iOS. (Jailbreaking in itself is a complex process, so don't forget to be careful while doing it.)
Step 2: The Apple app store does not have any call blocking the app, so you will have to use an alternate app store. Get Cydia app store.
Step 3: Once you have downloaded Cydia, choose from among these or other apps-
Call Bliss
Call Blocker
iBlacklist
Step 4: (Here, we are using iBlacklist). Manually input the contacts that you want to block.
Step 5: Set the block to on.
Step 6: Decide what you want to do with your blocked contacts.
You'll have the option of either sending the call straight to voice mail, or the ringtone will be set to silent.
See Also: How to Fix iPhone iMessage Waiting For Activation Error
Figure out what you want to do and configure your blocked contacts according to your choice.
These are the ways how you could block a number from contacting you. So now, you can take a deep breath and relax! No one can bother you against your will.
Alternatively, you could also call your network operator and ask them to block a certain number from contacting you.