Nikon Announces Waterproof, 4K Action, 360-degree action camera at CES 2016 – Nikon Corporation is delighted to declare its foray into the action camera zone with the evolution of an array of action cameras, which fabricate on the company's technical superiority in optical as well as image-processing skills.
The first offering in this arrangement is the KeyMission 360 – a wearable action camera that is able to make a record of factual 360° video in 4K UHD. Rolling out these diverse streams of highly significant technology simultaneously in one camera carries a vital and judicious step-change to the market that has had limitations in attaining factual 360° video recording and making this widely accessible to users.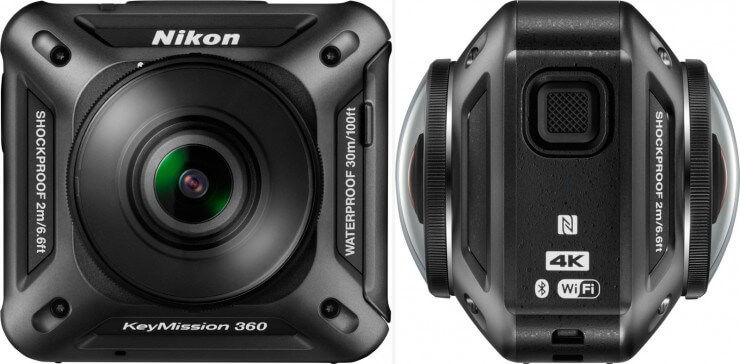 The KeyMission 360 boasts of an image sensing element and lens arrangement on both sides of the camera, and effigies from each are combined in-camera to generate a single sensible, HD, 360° picture. The new camera itself is water resistant, and is really sturdy, standing up well to dirt, seismic disturbances, and low temperatures. Additionally, consistent electronic vibration diminution, facilitated through applications during playback, lessens the consequences of camera tremble, generating sharp and crusty film quality. It has been made for an assortment of tough situations usual of the action camera market, whilst guaranteeing maximum user-friendliness and liberty of movement to facilitate a broad spectrum of outdoor sporting and spare time actions.
The key traits of KeyMission 360 are as follows –
Strong

Water resistant

Shockproof

4K Cine ready video

Picture stabilization incorporated

Tripod socket
The company said that it will display reference models for the newly announced camera at the Nikon cubicle at ongoing 2016 Consumer Electronics Show in Las Vegas.
The KeyMission 360 together with a range of committed accessories will hit markets by this spring. The camera and a variety of accessories will get accessible in the Australian market by April, with pricing to be verified.