Kolibree introduces New toothbrush Games for Kids at CES 2016 – According to reports, Kolibree has launched latest games, accessories, and software at the ongoing highly anticipated 2016 Consumer Electronics Show (CES) in Las Vegas. The newly rolled out Kolibree toothbrush aids both children as well as adult people to take complete care of their teeth by making brushing activity a complete fun.
Kolibree introduces New toothbrush Games for Kids at CES 2016
The Kolibree toothbrush turns the brushing activity into a game.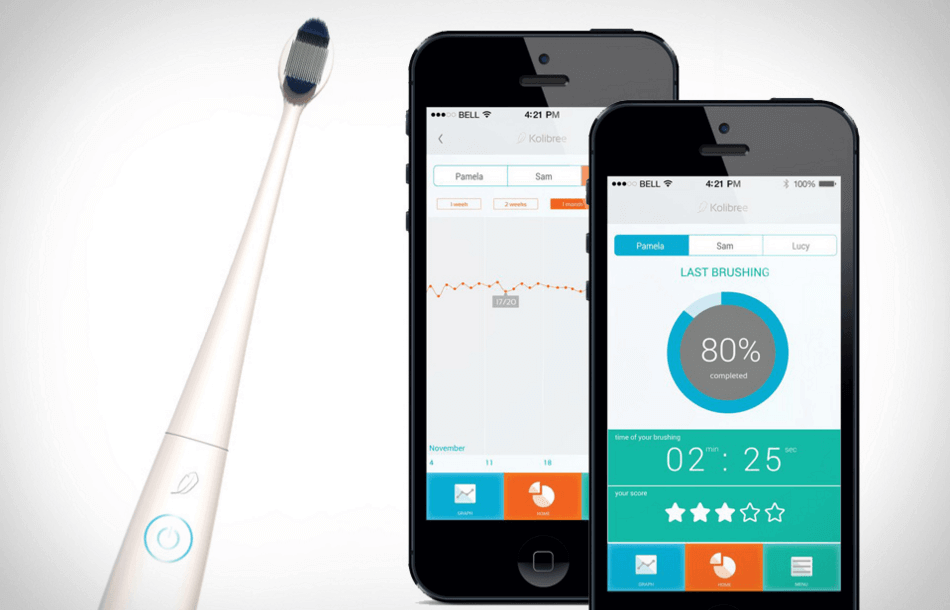 It is a lot more to take full dental care than just rubbing teeth with a brush two times a day. The newly introduced toothbrush functions as a game and is controlled with 3D motion sensing elements. The brushing game directs the kids and adults to brush teeth daily and cover each part.
In addition, the brush also guides them how to make use of the brush in a proper way with the help of brushing angle.
Moreover, the manufacturers of the globe's primary connected toothbrush rolled out 4 new games at the ongoing CES 2016. The games function on both Android as well as iOS devices.
Rabbids Invasion is a game created by Ubisoft made for kids aged between 3 to 12 years. La Fontaine's Fables, which reads small tales for as long as a kid is cleaning teeth. Rage Against the Zombies made for middle-aged kids, which functions with Kolibree's novel orthodontics brush approach individuals with braces.
Kolibree assists parents educate their children how to brush in the right manner and check the outcomes without looking over their shoulders. Children will have to take an iPhone or Android phone into the bathroom each time they make use of the brush.
Mr. Thomas Serval, Kolibree originator and chief executive officer (CEO) stated, "The Kolibree platform strengthens the dentist-patient relationship by allowing parents to digitally share family brushing habits with their dentist as part of a personalized approach to preventive dental care."
The Kolibree Smart Toothbrush carries a price label of $149. The latest games plus orthodontics brush head will hit markets this spring and is available via Kolibree.com.