Belkin Announces Watch Valet Charge Dock For Apple Watch at CES 2016 – As per latest reports, Belkin has rolled out its newest product named Watch Valet Charge Dock for Apple Watch. The company launched the 'Watch Valet' earlier than the commencement of the 2016 Consumer Electronics Show (CES), which will take place his week in Las Vegas.
Belkin Announces Watch Valet Charge Dock For Apple Watch at CES 2016
The newly launched valet is the company's second dock to boast of an incorporated magnetic charger, which entails the users do not require to supply their personal Apple Watch charger.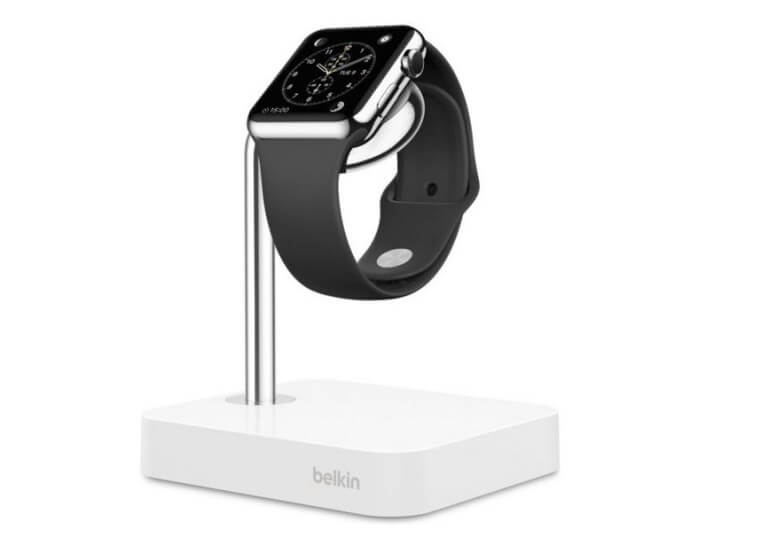 The company rolled out its first integrated Apple Watch dock, which was named as the Charge Dock, during the month of October. The Charge Dock, which also comes packed with an incorporated Lightning cable for charging an iPhone, carried a price label of $129.99.
Mr. Melody Tecson, Director of Product Management at Belkin stated, "After the triumph of the first Belkin incorporated charging solution with support for the iPhone and Apple Watch, the Belkin Valet Charge Dock for iPhone and Apple Watch, we are eager to offer a second charging solution that also offers a flawless charging experience for Apple Watch users, Watch ValetTM. The novel Watch ValetTM Charge Dock is the ideal accessory for clients who are looking for a standalone solution for their Apple Watch."
Main features of the new offering are as follows –
Exhibits watch at optimal viewing angle

Wristband back up, which is optional

Metal chrome finish armrest offers complete protection

White high polish base is weighted for stability

Come with incorporated magnetic charger

Tethered 4ft USB-A lead
Belkin stated that the Watch Valet is the initial dock that is exclusively fabricated for the Apple Watch to incorporate the identical magnetic charging expertise like the Apple Watch charging cable. Magnets support the linkers in an automatic manner, and inductive charging starts instantaneously.
The company has set a value tag of $89.99 for the new offering, and the sale of which is commencing today.