How to Delete your Snapchat Account Permanently – Snapchat is one of its kind, and this is the reason behind the huge popularity of this image messaging app. With more than 100 million downloads, Snapchat has managed to create its space in hearts many.
What does Snapchat do? I allow you to take a snap and send it to your friend; you can easily chat in this image messaging app and apart from that you can keep yourself updated with the stories of your friends. The app also allows you to discover wonderful stories, and you can have a personal collection of memories with your favorite snaps and stories in it.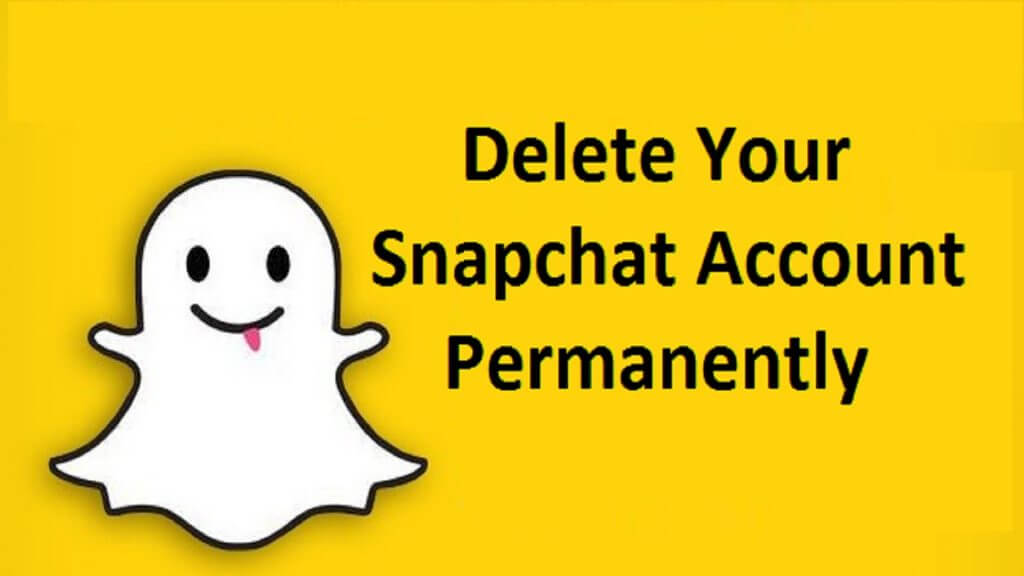 Plus, it has wonderful filters. This is the reason why people are going ga-ga over the app, but as you have landed in this post, I can say that you want to delete your Snapchat account. If I keep the benefits of having fun apart, I totally support your decision. Do you want to know why?
Why Should you Delete your Snapchat Account Permanently?
I am here to support your decision of deleting your SNapchat account permanently by listing out few genuine reasons. A Snapchat addict causes too much of stress on the face skin while posing to capture a good photo to use it as a snap. Trying out different poses might sound fun but when it comes to your health, well the answer is it's risky.
Though the image vanishes after some time that can't stop anyone from capturing a quick screenshot of the image that you want to be gone forever. Using Snapchat is, therefore, risky.
Using Snapchat consumes too much of time. So, if you don't want to risk your privacy, I would say that it's good for you to delete your Snapchat account permanently. I will guide you through the steps of deleting the app successfully.
---
How to Delete your Snapchat Account Permanently?
Now, say no to the addiction of Snapchat by deleting your account permanently from it with the simple steps that I have mentioned below.
Method 1 of Deleting Snapchat Account Permanently
Step 1: Open the website 'snapchat.com/a/delete_account'
Step 2: Login to your account by providing the correct username and password.
Step 3: You will now be directed to the link that allows you to delete your Snapchat account that says, 'We are sorry to see you go, please note that deleting your account is permanent and cannot be undone.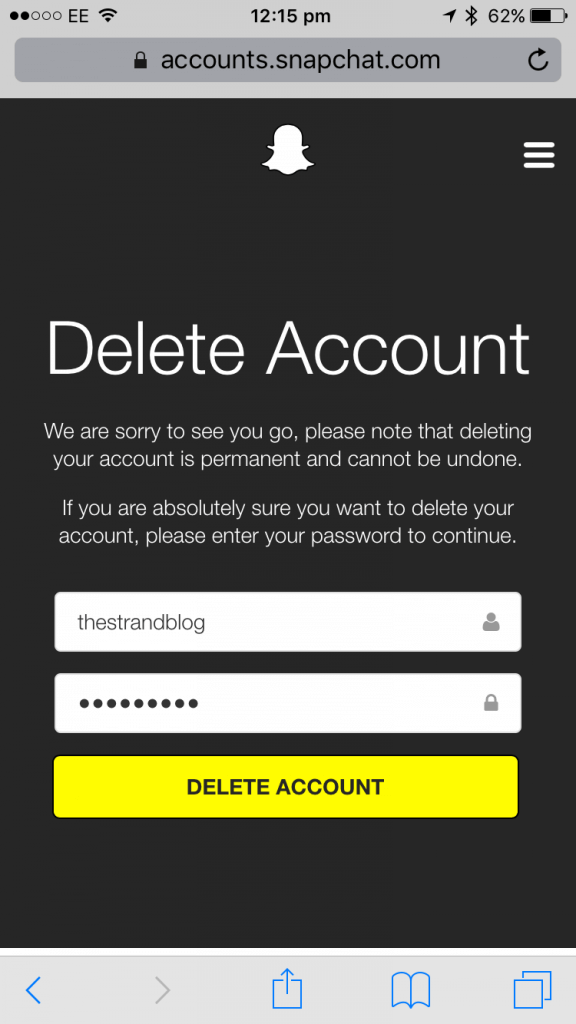 If you are sure you want to delete your account, please enter your password to continue.' Enter the username and password in the space provided and click on the 'Delete Account' tab.
Congrats! You have successfully managed to delete your Snapchat account. I shall provide you with a second method to delete your account that you can use if the link mentioned above is not working for you.
---
Method 2 of Deleting Snapchat Account Permanently
Step 1: In your browser, visit the website 'Snapchat.com'.
Step 2: In the 'Company section' of the browser, select the 'Support' option.
Step 3: Now go through the following path: 'Learning the basics' -> 'Account Settings' -> 'Delete an Account.'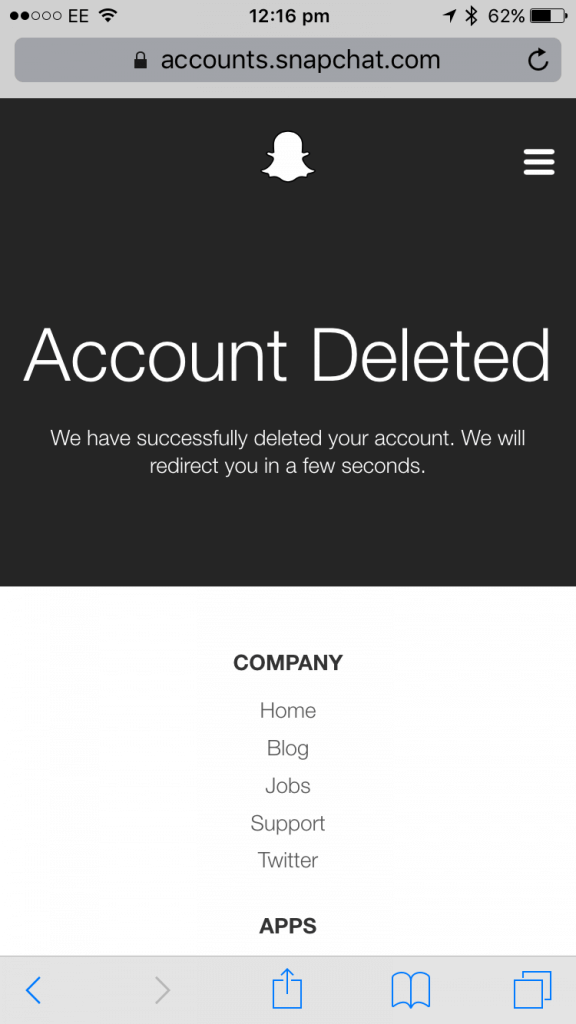 Step 4: Now repeat all the steps that have been mentioned in Method 1.
I am sure that if the first method hasn't worked for you, the second method must have helped you to achieve your goal. If you are still facing any problem while following our instructions, feel free to contact us, and we will guide you again to delete your Snapchat account permanently.
---
Final Words
I would like to tell my readers that once you have deleted your Snapchat account permanently, you will never be able to recover any chats or stories from your previous account and therefore make sure that you surely want your Snapchat account to be gone forever.
Of course, you can start using your Snapchat account but let me remind you that all the old stories and snaps will be gone forever. So, decide before you take the final step. Don't forget to share the post with your friends who are trying to delete their Snapchat account.
Also, tell us about the benefits that you have gained after removing your account from this popular app. It might encourage other to do the same!