Microsoft Lumia 550 Review and Rating – The Smartphones are hit today and are getting an increasing number of users day by day all over the world. Microsoft is one of the leading players in the Smartphone and is in the industry since a few years. Microsoft always tried to provide its users Smartphone is which are budgeted. Most of the Microsoft devices come with good quality performance and greater speed. Microsoft Lumia 550 is introduced in the market on October 2015.
Microsoft Lumia 550 Review and Rating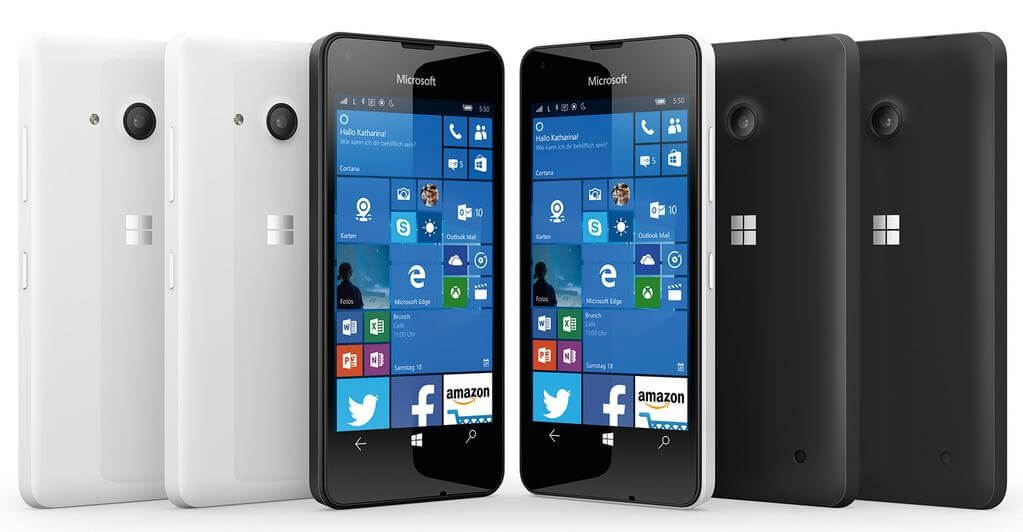 If you are looking for a budgeted Smartphone, Microsoft Lumia 550 can be your best choice. At an affordable price, it offers many features.
Features of Microsoft Lumia 550
Microsoft Lumia 550 comes with 4.7-inch screen and you get a resolution of 720p. This is something worth for the price it is available. You will get a good quality camera in this mobile phone with 5 MP. It also has LTE support. The phone is having a good design and plastic material made, giving a perfect finish to the phone in this price range. Microsoft Lumia 550 is an affordable phone with many unique features that you are looking for. It has a high-quality front-facing camera also with 2 MP and there is a video recording option of 720p. It has led flash option and enable you with built-in storage of 8GB. The memory is also expandable through MicroSD slot.
Pros of Microsoft Lumia 550
Here are some pros of Microsoft Lumia 550.
Less radiation: The SAR rating for this phone is 0.46w/kg out of 10 and this is in fact a good sigh as it gives out low harmful radiation.
Expandable memory: Microsoft Lumia 550 is a superb mobile that has expandable memory through micro Slot. This is a good feature as you can upload as many videos, movies or songs in the phone and have fun! It has a built-in camera of 5 MP, giving more clarity to the pictures or videos taken.
High-quality frames-per-second (fps) video recording: You will get a better video recording experience through this phone with its fps feature. Video recording is possible within 30 frames per second and it is the best feature at this price!
Display: It has an LCD display of 4.7" and pixels – 720 x 1280. This gives high resolution and at this affordable price, you are getting a good quality display phone!
Cons of Microsoft Lumia 550
Even though the phone comes with many advantages, there are still some drawbacks to it.
The chipset of this phone is low performing as it has Snapdragon 210 chipset. This can reduce the battery life of the phone also. Hence, it is not highly recommendable in this aspect.
The phone is having no windows continuum support. This can affect its performance and functionality in a bad way.
The design is not so attractive when compared other similar featured phones. This has a black panel with a Microsoft logo and as a front camera on the top. If the display is off, the front part is seen as fully blank. The Shutter key is also having a good look.
In terms of its processors and memory, the mobile's hardware does not give a good performance. It has 1.1 GHz, I GB RAM, quad-core, Snapdragon 210 chipset and all these are just an average feature of a good Smartphone.
Less internal storage, which comes up to 8GB? In this internal storage space, you won't be able to download lots of games and apps into its memory. However, its memory is expandable through MicroSD card and this is a mandatory feature when you enjoy more apps or games in this phone.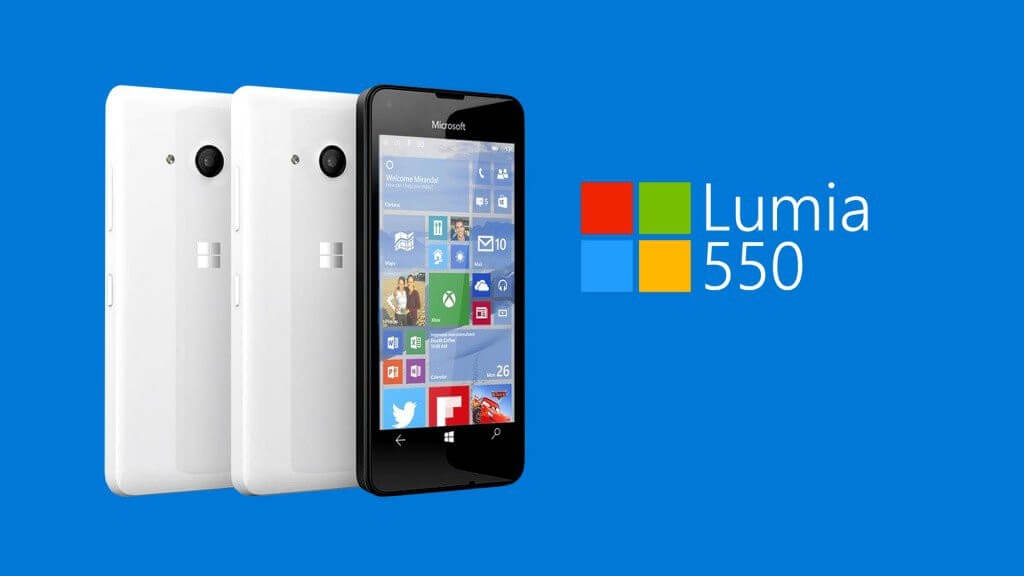 Rating for Microsoft Lumia 550
As per the customer reviews, the rating for Microsoft Lumia 550 is 3/5. The phone is having an average performance and features with several pros and cons.
This Windows 10 mobile phone comes with mixed features. Though it has a removable battery, expandable memory, good display etc, You may also keep in mind about its cons like low performing chipset, less internal storage and its overall performance have given an average rating. Looking at the affordability at a price, Microsoft Lumia 550 can be a good choice you are not looking for too many inbuilt features. Happy shopping!
Summary
Reviewer
Review Date
Reviewed Item
Author Rating