Best Free Music Download Apps for Android – Downloading music seems to be too old just going to the line of the dodo but the online music sites which allow you to stream and listen to music online and even save the music has been in trend these days.
Best Free Music Download Apps For Android
The Best Free Music Download Apps For Android given below can be downloaded for free and is available on every smartphone with an Android version exceeding 4.0. The music Applications are simple to download and with filters present in it will make it more enjoyable and fun to listen.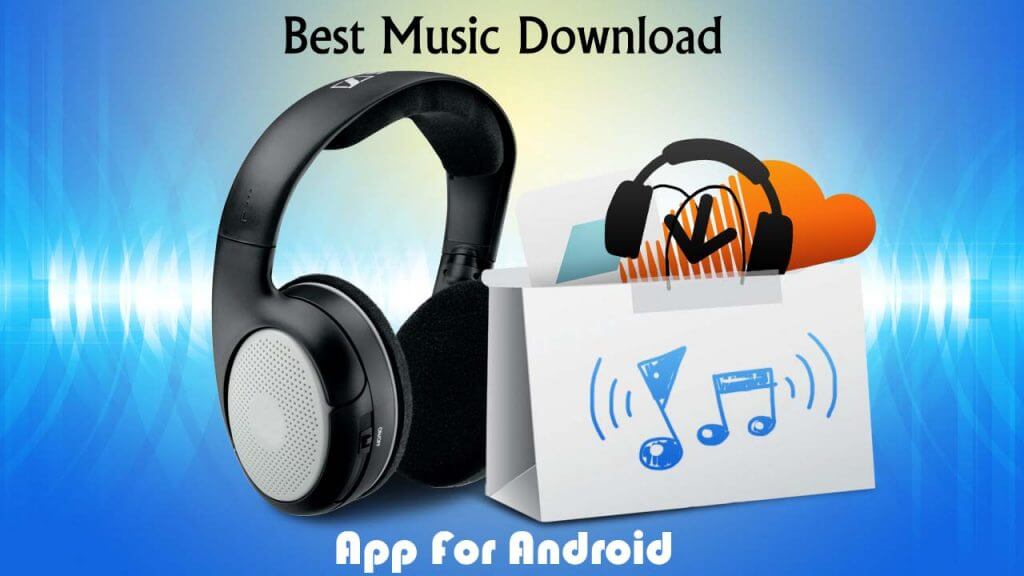 SoundCloud
Soundcloud is one of the online distribution platforms that help the users to upload record and promote.
It lets you share your original music too.
If you want to share music that you have created or you want to make it listen to your friends, then this Soundcloud is one of the best choices.
It is an online service that helps you to discover and share and create your music too.
It is best for quality and quantity
Check Out:
Wynk
It provides music latest and old
You can easily search any music by typing either the name of the artist, song, movie or album
You can make your playlist
Listen to online music and save it offline
You can even save your data by switching to the save data option which allows you to select some best music and then later the data will be saved over wifi
4shared
It gives you a library of free music
Also just like Google the song or album with top searched ratings are displayed easily
The app provides a cloud share folder which allows you to save up to 15GB of music for free.
Listen to music offline and create your playlist.
You can listen to songs of the latest albums released to the song of 60's and 70's.
It has a user-friendly interface but however the graphics seem to be a bit old for the upgraded town, but it seems to be much appealing for the older Android versions.
Google Play Music
It comes with over 35 million songs in the catalog
Every Android phone comes with the inbuilt Google play music application for playing music
You can easily upload a total of 50000 songs on a single database and even enjoy listening songs offline.
You can stay free or buy premium version to enjoy many latest upgrades.
It is compatible with every Android device.
RockMyRun – Best Workout Music
If you are working out freak, then this application is just what you need to have on your device. Sometimes people working out need to boost up their speed rather than making it a boring and uninteresting, so with the RockMyRun application, you can easily make your workouts interesting.
It offers a great collection of the pepped up songs with fast beats and DJ-mixed playlists
You can download the songs and listen to it offline or when you are free.
Also, the best part about the RockMyRun application is that you can synchronize your heart rate to the song which will go with the workout.
In this way, the My Beat feature of the application will create a playlist automatically to match the work style.
Advanced Download Manager
The Advanced Download Manager application helps to manage and download the songs simultaneously
You can easily limit the speed by organizing and downloading the files.
Also, the app allows you to search for mp3 as well as mp4 files on the web.
So you can easily download as many applications as you want and then set it to download this will not render the data speed.
The music lovers must be in love with the applications, and these are one of the best apps for the Android lovers. So if you are looking for an application that allows you to create your music, download and share then try them out. The above-given Best Free Music Download Apps For Android are easily available on the Google plays store for you to download so with just one click you are all set to go.