How to Create an Apple iTunes ID without using Credit Card – iTunes is the most interesting feature associated with Apple devices. Packed with unlimited music, apps, videos, games, this store of Apple is hitting the iPhone market continuously. In order to download, install and update free apple apps your iPhone device, the user will need to set up an account or iTunes ID. Having an Apple ID is a mandatory requirement to do anything related to Apple services like if you want to purchase games on iTunes, or want to download latest Apple apps in the App Store, or use iCloud, You need to have an iTunes ID.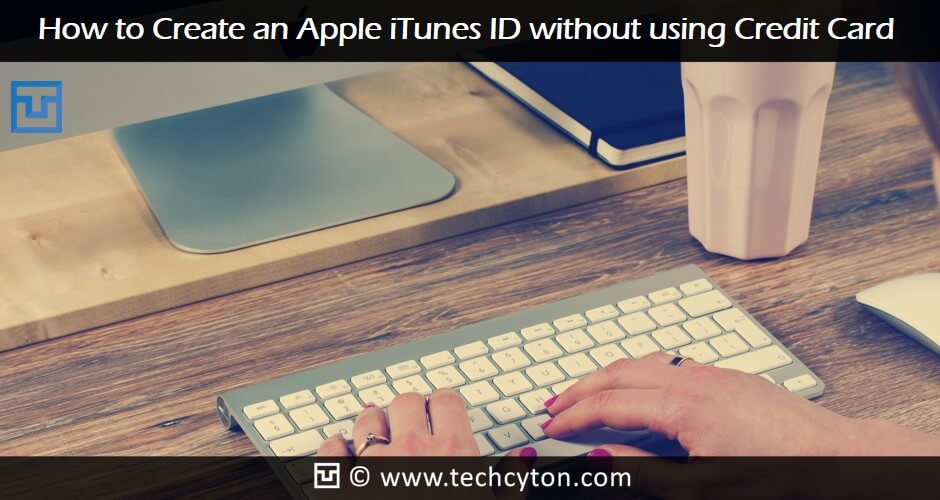 However, there is a crucial problem with creating an account on iTunes. The issue is when you go forward to create a new Apple ID, iTunes will ask you to enter the method of payment like the details of your credit card. Most importantly, the billing address of your credit card must be within the country. More." You need an India-based credit card account in order to create an Apple ID for Indian iTunes Store. Without entering valid payment information, iTunes will not allow you to create an account.
See Also: How to Retrieve Deleted Text Messages on iPhone
Well, if you're an Apple user and facing problem in creating free iTunes account, then don't worry because Apple has provided instructions on how to setup a free iTunes ID without using the credit card. This article will direct you through the steps following which, you will be able to create free iTunes account and access all the services of Apple quickly. You can take an alternating not-so-obvious track in iTunes to create an iTunes ID for any nation without requiring a credit or debit card. Follow the below-given instructions.
Method 1: How to Create an Apple iTunes ID without using Credit Card
on an iPhone, iPad, or iPod touch
If you are a user of iPhone, iPad or iPod touch, then this method will help you in creating iTunes account without using your credit card. Follow the steps accordingly:
See Also: How to Rearrange and Organize Apps on Your Apple Watch
Step 1: Open the iTunes Store, App Store, or iBooks Store from your Apple device.
Step 2: From the right line, roll down to TOP FREE APPS and choose any FREE app including song, video, or iBook.
Step 3: Tap the free button once.
Step 4: it will turn into install option. Now Click on it.
Step 5: Now the screen will ask you whether you want to sign in with an existing Apple ID or want to create a new one. Now click on "Create New Apple ID".
Step 6: Now tag along with the onscreen instructions and fill the required data to create your new iTunes account. In this step, you have to enter your email address, codeword, date of birth, and some security questions. Tap "Next" when you're finished. Always remember to enter an email address that is not previously used in any Apple account.
Step 7: When you below-given, the screen will ask you for payment details. When you're asked for billing details, make sure to choose "None".
Step 8: After successfully completing all the steps, Apple will send a confirmation email to your provided email address. Make sure that you have provided a working email address. Check your mail and tap on "verify" link provided in the email.
Step 9: Finally go back to the store and Try to log in with your newly created username and password.
If you are using a Family Sharing, and you're the organizer of the family, you can't create a free account. You must have to use a credit card or debit card for accessing.
Method 2: How to Create an Apple iTunes ID without using Credit Card
On a Mac or PC
See Also: How to Fix iPhone iMessage Waiting For Activation Error
This method is for the iOS users using Mac or PC of Apple. Follow the below given procedures to access freely into iTunes store and get the free facility of updating and downloading Apple Apps.
Step 1: Open iTunes, and go to the iTunes Store by tapping on the button for the iTunes Store appearing at the top of the window.
Step 2: Scroll down and search for the country flag appeared in the lower-right corner of the window. If the shown flag is not of your country, click on it and you will get an option to select your country or region. Click on your country.
Step 3: Now go to the section of Apps, Music, TV Shows, or Books appearing in the upper-left corner of the screen and tap on one of the icon.
Step 4: Find a free app and Download it. Free items exist in the right column of the window and you have to click any free link to download because without downloading a free content, iTunes will not permit you to create an account.
Step 5: Now the screen will ask you to sign in with an Apple ID whether existing or new. Always go for creating a new account.
Step 6: Follow the onscreen instructions given by Apple and keep filling the required information to create new apple account. When you are asked for billing information, tap on "None" option as the payment type. If your screen is not flashing a "None" option, then you can't create a free ID.
Step 7: After entering all the required information on the screen, you will be verified by Apple by sending a confirmation mail. Now you have to open your email and click on "Verify" option to confirm your iTunes account.
Step 8: After successfully confirming, you will be able to access into iTunes store by using your entered username and passkey. Now your iTunes account is ready to use.
Conclusion
Hope, this article will help you in finding the right track to create a free iTunes ID without using any credit card or debit card. However, you have to follow the exact steps one by one in order to get an easy access to iTunes store and download your favorite apps. But if after following the steps, you are unable to create a free account, it is strongly advised you to contact the nearest Apple store for a clear and hassle-free accessing to the App store.