FIFA 17 Release Date, Trailer, Gameplay, News & Features
FIFA fever is always on for the soccer players. And therefore, the game makers never fail to come up with FIFA games in regular interval. If you are a gamer and a football fan, you must have surely played FIFA 16 and now that you are done with it, are you waiting for FIFA 17? And is this the reason that you have landed in this post? If the answer is yes, then you have landed in the right place, because we are going to share everything about FIFA 17 starting from its release date to its features.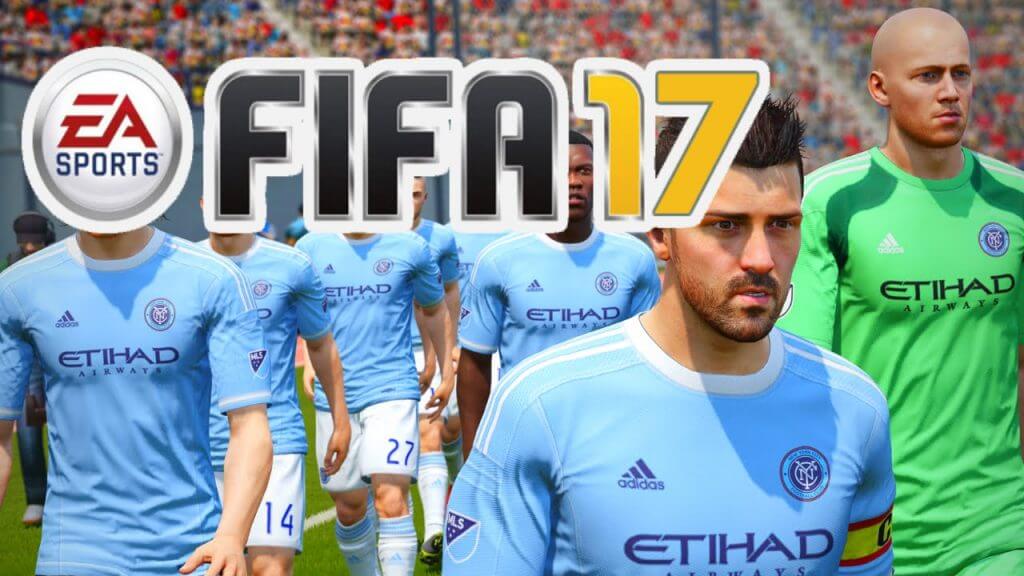 ---
FIFA 17 Release Date
Though only a few months had passed when FIFA 16 was released, still rumors about the pre-production of FIFA 17 is making rounds. We have joined all the broken threads to come with the most accurate prediction for the release date of FIFA 17. There is a high probability that FIFA 17 will be released in the month of September 2016. You can now start the countdown to play FIFA 17.
---
FIFA 17 Trailer
The first teaser trailer for FIFA 17 has already been released officially by EA Sports. With the caption 'Football has changed', you know what you should expect from FIFA 17. The official trailer is available on YouTube, and you can watch it get impressed by all the new tricks and moves that have been shown in the trailer. The ambassadors of FIFA 17 are James Rodriguez, Eden Hazard, Marco Reus and Anthony Martial.
Another news that is making around about FIFA 17 is that the game will be available all across the world starting from 29 September 2016. The platform where one can play FIFA 17 includes Xbox One, Xbox 360, PlayStation3, PlaySTation4, and PC. We have come to know about the gameplay and features of FIFA 17 with the help of the trailer released by EA Games. Let me share it with you.
---
FIFA 17 Gameplay, News & Features
There are many features that we are expecting in the gameplay of FIFA 17. Let me start describing them to you one by one. You must have noticed that there is difficulty in passing the ball in FIFA 16, there is a time lag in doing the pass. We are expecting that it would be easier to give a smooth pass to the players in FIFA 17. The animation of the games is what makes it more realistic, we have to admit that this realistic feature was missing in FIFA 16 while it was available in other games of EA like Pro Evolution Soccer 2016.
Chances are there that EA will also give those realistic features to FIFA 17. One more expected and most anticipated feature of FIFA 17 is the high speed so that the game can be played accurately. Other features that will be added in FIFA 17 includes German 3rd League, Turkish PTT League, and Israeli League. It has also been confirmed that 'The Journey' which is an exclusive story mode will be introduced in FIFA 17 to give a whole new twist to the game. Features of FIFA 17 that are confirmed by EA includes the following: –
Set Pieces will be written properly which mean more human feelings for stuff like penalties and a free kick will be introduced. EA has not clearly explained this statement, and so I guess, we will need to play the actual game to know what does it mean.
With the help of a technology called Pushback Technology, the makers of EA have assured that there will be an improvement in the graphics. Perhaps we will get a more realistic feeling this time!
Active Intelligence System has been introduced which will allow the gamer to take runs like dummy runs.
You can even say yes to new techniques of attacking because EA has designed the game of FIFA 17 in such a way that you can even make moves like the downward header. Isn't that pretty cool?
This is everything that we know about FIFA 17, and now you too can flaunt this knowledge in front of your gamer friends. Don't forget to tell us about your wish list for FIFA 17. Share the post with other friends and relatives of yours who are eagerly waiting to play FIFA 17.
Summary
Reviewer
Review Date
Reviewed Item
Author Rating