How to Take Screenshot on Android, iOS, Windows Smartphones – Smartphones which are available right now works on these operating system: Android, iOS, and Windows. All the operating system is updated using the latest technology available, and hence, it can be said that you can do a lot of tasks with the smartphone of yours. One of the many tasks includes taking a screenshot which is very helpful when you want to capture the image of a note, picture, message and what not. You can then keep the screenshot with yourself or share with your friends. But for that, you should know how to take screenshot. No matter, what smartphone you are using, you will be able to take a screenshot because in this post we will cover everything.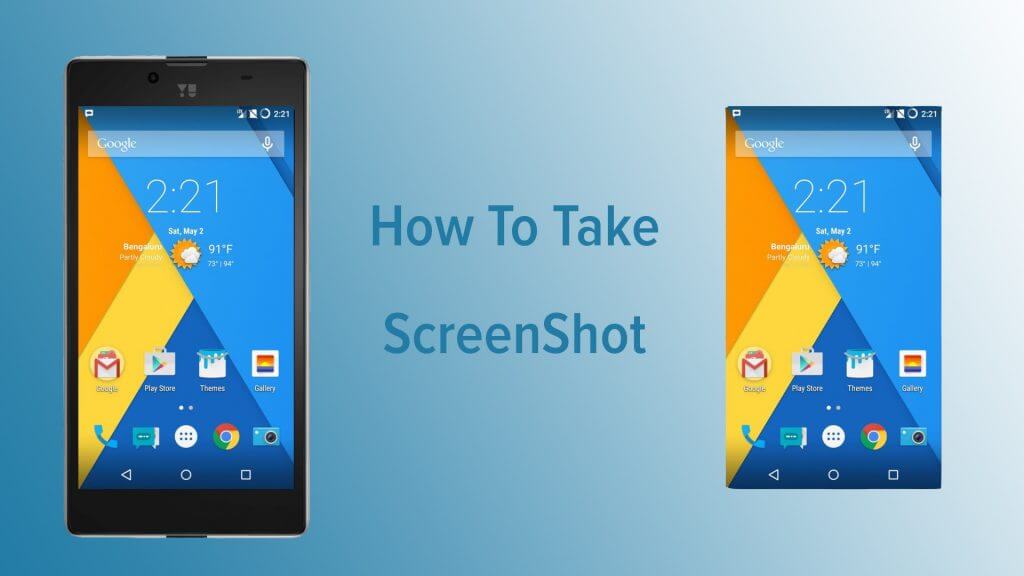 How to Take a Screenshot on an Android Device?
There are many versions of Android available, and therefore, the method of taking a screenshot will vary in all the versions of Android. If you are looking for a common solution, then you can install 'Apowersoft Screenshot' which will work in all the Android devices. Follow the steps given below for capturing a screenshot in an Android device.
Step 1: Download and install 'Apowersoft Screenshot' from Google Play Store.'
Step 2: Open the app and tap om 'Start' button. Click on 'Ok' when the tip dialogue appears on the screen.
Step 3: Now open the app from where you want to capture the screenshot. Now, simultaneously press the 'Power' button and 'Volume Down' button. In case, you are using a Samsung smartphone, press 'Power' button and 'Home' button together to take the screenshot.
Step 4: Wait for the screenshot to be loaded in the image editor of the app. You can edit the app from there. Once you are done with the editing, click on 'Done' and then save the image.
All the screenshots taken with the help of Apowersoft Screenshot will be saved in the Gallery in a folder with the name 'Apowersoft Screenshot'. An app named 'Screenshot Ultimate' will also work for you.
Other Related How TO:
How to Take a Screenshot on an iOS Device?
Taking a screenshot on an iOS device is very easy. The version of the iOS hardly matters. To take a screenshot on the iOS device, all you need to do is follow a single step. And that step is you have to press the 'Sleep/Wake' and 'Home' button together for about two seconds. The process will be followed by a light flashing along with a shutter sound. You can find the captured screenshot in the camera roll present in the Photos app. You can try the Screen Grabber app if you are looking for a third party app for taking a screenshot.
Now we are left with only the Windows phone, let us have a look at that too.
How to Take a Screenshot on a Windows Device?
Taking a screenshot on a Windows device is somewhat similar to that of the iOS and Android smartphones. You can try two ways of capturing a screenshot depending on the Windows model that your smartphone is operating on. First, try to take a screenshot by pressing together 'Power' and 'Volume Up.' This should work and if it doesn't, you can try pressing together 'Windows' and 'Power' button together. One of these ways will surely work for you. You can find the captured image in the 'Screenshot' folder in the 'Albums' section of 'Photos.' 'Screen Capture' is an app that you should have you are looking for a third party app to complete the task. You can edit the screenshot later, in the similar way you edit the other images.
I hope now you know how to take a screenshot on your smartphones. If you are still clueless about the whole process, feel free to tell us about your doubts. If you have successfully learned to capture a screenshot, share the post with your friends and family, so that they know it too. It's time for you to capture now everything that you think are vital for you. Enjoy clicking screenshot; you can also share few of the screenshots that you have captured just to let us know that we have been helpful!